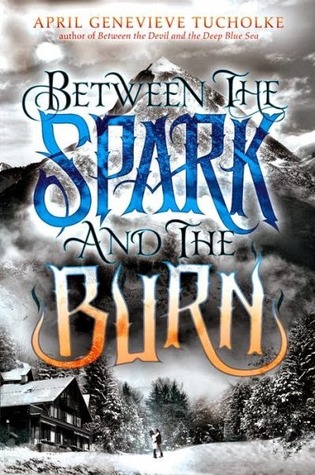 Title: Between the Spark and the Burn
Author: April Genevieve Tucholke
Publisher: Dial
Publication Date: August 14, 2014
Pages: 320
Genre: YA, Gothic, Horror
Series: (#2)*
Summary (from Goodreads):
Freddie once told me that the Devil created all the fear in the world.
But then, the Devil once told me that it's easier to forgive someone for scaring you than for making you cry.
The problem with River West Redding was that he'd done both to me.
The crooked-smiling liar River West Redding, who drove into Violet's life one summer day and shook her world to pieces, is gone. Violet and Neely, River's other brother, are left to worry—until they catch a two a.m. radio program about strange events in a distant mountain town. They take off in search of River but are always a step behind, finding instead frenzied towns, witch hunts, and a wind-whipped island with the thrum of something strange and dangerous just under the surface. It isn't long before Violet begins to wonder if Neely, the one Redding brother she thought trustworthy, has been hiding a secret of his own . . .
OH MY GOSH ONLY EIGHT DAYS AWAY!
I am sooo excited for this sequel! BETWEEN THE DEVIL AND THE DEEP BLUE SEA was a superb gothic novel, I even bragged about how awesome it was in my Top Ten Tuesday post here.
Words can't even begin to describe how much excitement I have for this novel. First of all, the cover is stunning! And secondly, I want to learn more about River, Neely, and Violet. Come closer August 14th, you're juuuust around the corner.
Are you as excited for BETWEEN THE SPARK AND THE BURN as I am?